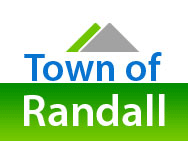 The Randall Town Board has rejected a request from the Community Library to help the library meet a budget deficit with an additional payment this year.
Randall town Chairman Bob Stoll said the town was approached by the library to pay $3,325, a proportional share of the total $17,000 shortfall.
The library has reserve funds, but decided to approach the four member municipalities about making up the shortfall instead.
The town board felt strongly that reserves should have been tapped first.
"Every municipality has a budget set for 2017 and they some how stay within that budget or they make it up on their own," said Supervisor Lauren Fox. "I don't think it's fair … I am not in favor."

A motion to reject the library's request passed unanimously at the Oct. 12 Town Board meeting, with Supervisor Randy Kaskin absent. Kaskin, however, did submit a written statement read into the record that said he also was not in favor of the town making the extra payment.
The Community Library is a joint library for the municipalities of Salem Lakes, Twin Lakes, Paddock Lake and Randall. Its operations are supported by property tax paid by property owners in the member municipalities that is diverted to the Community Library instead of going to support county library services.
Stoll said Randall taxpayers paid $160,000 to support the library for 2017.
"We've satisfied our obligation," Stoll said.