Paddock Lake residents will continue to receive contracted police protection from the Kenosha County Sheriff's Department in 2018 after action by the Village Board Wednesday.
The board approved a new contract with the sheriff's department at Wednesday's meeting.
The 2018 cost of $273,866 is a 2.27 percent increase over 2017.
Village administrator Tim Popanda said sheriff's department representatives have said the increase is mostly to cover labor costs due to the department's contract with deputies.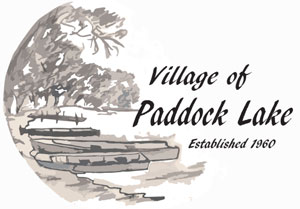 Village officials have been told that typically, more experienced — and consequently higher paid — deputies are assigned to the contract assignments such as in Paddock Lake, Bristol and Salem Lakes, Popanda said.
The village has contracted with the sheriff's department since the early 1980s, when it disbanded is own police department.
"Over the years, the village has received exemplary service from the sheriff's department all at an affordable price," Popanda said in a memo to the board on the contract.
Popanda estimates the village saves over $200,000 a year by contracting for police protection rather than having its own department.
The contract provides for two shifts or 16 hours a day of patrol by a deputy principally covering the village.