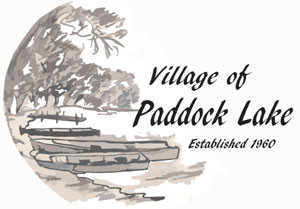 The Paddock Lake Village Board has approved revaluation of property in the village to stay within range of increasing market values.
The "market update" of all property within the village will not require visits to individual properties. It will be performed by Associated Appraisals during 2018.
The estimated cost of the work will be $29,850. That will be paid over the next two fiscal years.
Current property assessments have fallen to 92 percent of market value, according to village administrator Tim Popanda. The state Department of Revenue requires assessments to be above 90 percent of market value.
The last market update in Paddock Lake was performed in 2014. The last full revaluation occurred in 2006.
At a committee of the whole meeting last week, village President Terry Burns said he was somewhat conflicted about the issue. He was not sure if recent increases in market value are evidence of a temporary bubble.
"I have to tell you I kind of struggled with this," said Burns. "If it's a blip in the market by this time next year, it would be stabilized."
Ultimately, however, Burns said he felt the revaluation was needed now.
"The whole point of this is we don't want to get stuck behind the eight ball so that values are so diminished that taxpayers will get hit with a large increase," Burns said.
Many communities do at least a market update every two years, Popanda said at the committee of the whole meeting.
"It gets us closer to accurate," Popanda said.
The new assessed values will show up on the 2018 property tax bill payable in 2019.