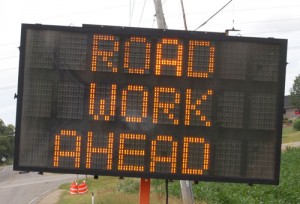 The Twin Lakes Village Board on Monday approved the first step in the  2018 road project: Design, preparation of  bidding documents and bidding.
These engineering tasks will be conducted by Town & Country Engineering, the village's engineering firm. The cost is not to exceed $21,500.
The roads set to be included in the 2018 road project are:
Bassett Road — Pawley Avenue to Buena Drive.
Beech Road — Christie Lane to Evergreen Lane.
Buck Trail — Legion Drive to Termini.
Hearle Avenue — Musial to Termini.
Lakeshore Way — Sunset Drive to Willow Road.
Lakeview Avenue — County EM to Wilmot.
Marion Avenue  —  Park to Highway O.
Mueller Avenue — Highway EM to Wilmot.
Richter Court — Pawley Avenue to Basset.
Short Street — Mueller Avenue to Marion Avenue.
Sunset Drive — Park Lane to Termini (Lake Elizabeth).
Sycamore Street — Walnut Road to Hawthorn Drive.
Walnut Road — Sycamore Street to Beech Road.
Woodland Drive — Highway EM to Oak Street.
Cost of the actual paving work will not be known until bids are returned  and awarded.