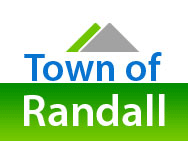 The Randall Town Board approved spending $5,000 to abandon a well at the old landfill site in Bassett.
The work will be done by Sigma Single Source. The board approved spending the money at Thursday's regular board meeting.
Wisconsin Department of Natural Resources personnel recently inspected the site and sent a letter to the town requiring the well abandonment.
"This wasn't an expense we really budgeted for," said town Chairman Bob Stoll, adding "we don't really have a choice."
Town Clerk Callie Rucker said the DNR representatives told her that inspections are supposed to happen every five years, but village officials believe the Randall site had not been inspected for about 20 years.