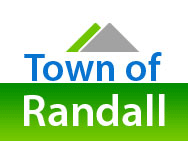 The current members of the Randall Park Commission were removed by the Town Board via a resolution passed unanimously at Thursday's regular meeting.
The resolution said the commission members' removal was effective immediately.
The commission members will be notified with a letter and a copy of the resolution, said town Chairman Bob Stoll.
The town's website says the current members of the commission are: Michael Blickhahn, Charles Kuhfuss, Greg Orban, Ron Peterson and Nancy Schwartz.
Stoll said the move was made after years of poor communication and other problems with the park group working with the Town Board.
The park commission is an advisory body to the Town Board.
The town will in the future seek residents interested in serving on the board, Stoll said. In the meantime, The  Town Board members, town clerk and town treasurer will serve as the park commissioners.
Supervisor Randy Kaskin was absent from the meeting.