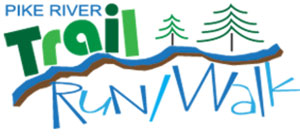 Note: Kenosha Running Company is a westofthei.com sponsor. This is a paid announcement. — DH
Celebrate the start of October with a Fall Ride or a jaunt on the trails with the Kenosha County Parks and the Kenosha Running Company!
Taking place at Petrifying Springs Park on September 30th, 2017 at 9:45 a.m. the Pike River Trail Run/Walk will start like a cross country meet and then you will experience single track, rocks, roots, water and hills! The trees will be bursting with fall colors so plan on bringing your camera/smart phone for some great pictures and selfies. When you are done with your frolic in the woods, stay and enjoy the post-event celebration. Distances include either a 3.5 run or walk or a 6.5 mile run.
The Pike River Trail Run/Walk event is also the start of the 2017-8 CaniCross season. CaniCross is similar to dog sledding, except instead of pulling a sled, your dog is pulling you through the trails. This up and coming sport is one of the best ways for you and your four legged friend to stay in shape while having a great time! The CaniCross distance is a 3.5 mile run and is open to beginning through experienced CaniCross athletes.
Registration for the running or CaniCross event is only $30 for an individual and with discount rates for couples available. Register online at https://www.raceentry.com/race-reviews/pike-river-trail-runwalk until September 27th, 2017. Same day registration will be available. For more information, please visit http://www.xcthrillogy.com/pike-river-trail-run-walk.html or call the Kenosha Running Company at 262-925-0300. A portion of the proceeds of this event will be donated towards the Kenosha County Parks Trail Maintenance and Restoration Fund. The purpose of this fund is to provide accessible, diverse venues throughout the County that encourage the pursuit of healthy, recreational and educational outdoor activities while promoting the preservation of our community's natural resources. The Parks Division collaborates with partners to optimize the benefits of developing and maintaining a robust, regionally recognized park system.
This event is run of the Kenosha County Fall Wheel Ride presented by Kenosha County Parks and Kenosha County Executive Jim Kreuser which includes a 5.8 mile and 2.3 mile bike rides starting from Simmons Island and Bose Elementary School and finishing at Petrifying Springs Park. The finish of the Fall Wheel Ride and Pike River Trail Run & Walk is at Shelter One where everyone can enjoy the great food, drinks and other fun activities. You can register for the Fall Wheel Ride at https://www.eventbrite.com/e/fall-wheel-ride-tickets-36954330397 or call Kenosha County Parks at 262-857-1869 for complete information on the day's bike event