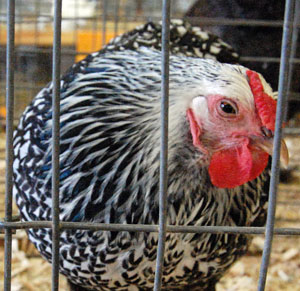 Salem Lakes is considering allowing the keeping of chickens on non-agricultural properties within the village.
The Salem Lakes Village Board on Monday discussed the possibilities.
Village President Diann Tesar said the matter is under consideration because residents have been asking about it.
"More and more people want chickens," Tesar said.
Village staff gave the board copies of ordinances from several other municipalities that have laws regarding keeping poultry in residential areas. Several board members said they like the ordinance used in Black River Falls.
Some the components board members wanted to see in a local ordinance would be prohibiting roosters, requiring chicken coops, regulating where a coop can be located, limiting the number of chickens and prohibiting sale of eggs or chickens. A permit may also be needed.
Village administrator Patrick Casey said he would return with a draft ordinance for further discussion.