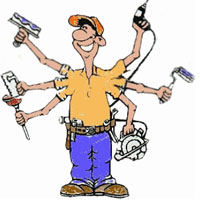 Note: St. John the Evangelist and St. Alphonsus Parish are advertising this position with westofthei.com. This is a paid announcement. — DH
The Catholic Parishes of St. John the Evangelist in Twin Lakes and St. Alphonsus Parish in New Munster are looking for a maintenance person.
This position will work with the Business Manager to insure that all building operations are running correctly and properly. Prior experience in this area is desired. Candidate needs to be self-motivated and reliable. Applicant must have experience in basic plumbing, electrical, HVAC and computer applications. Applicant will be required to have a work related physical performed. Hours are part-time with a range of 10-15 hours per week; hours may vary with season.
Please call Pat Vos @ 262-537-4370 ext. 237 with questions . Application deadline is Sept. 25, 2017.