Salem Lakes Fire/Rescue had the opportunity for a live training burn Sunday morning. It was the final day of training on the house, which had been used previous days for training by the fire department and the Sheriff's Department Tactical Response Team. It provides the experience of navigating an actual building and floor plan, and one they are unfamiliar with. It also gives the fire department the opportunity to give some new members some experience and let some older members learn or refine some skills. For example, training with portable pumps, pumping water with multiple hose lines, or filling air bottles for their air packs they wear to breathe inside all the smoke. The house was made available by Camp Wonderland.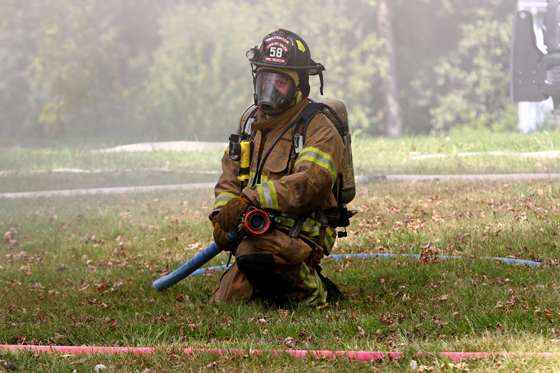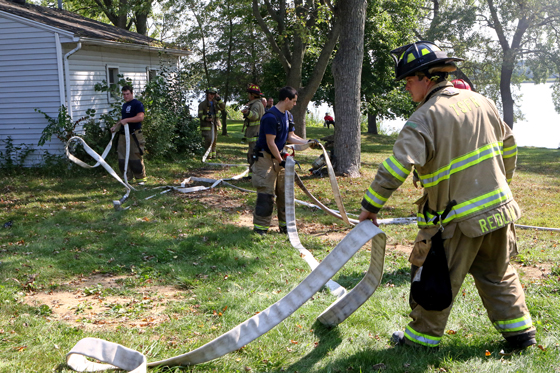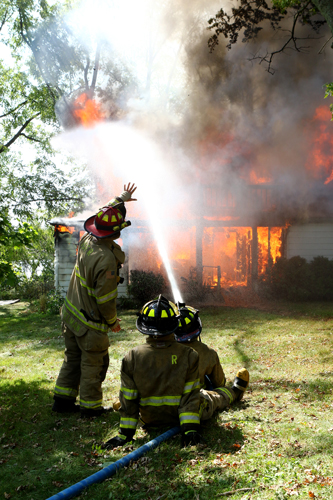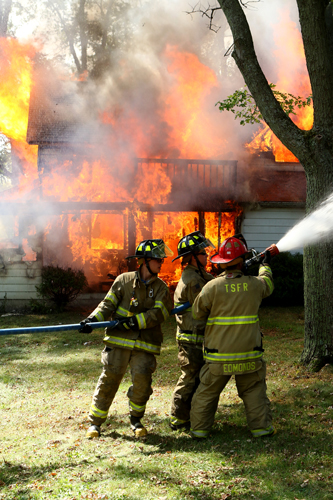 Once the interior training was done, it was time to let the house burn. Even then, they were instructed in fire behavior and handling hose streams. They were trying to contain the fire, not put it out. They were protecting the trees, buildings, and wooded area around the house. They used over 25,000 gallons of water.

Salem Fire is looking for volunteers. If you would like to join them, stop by the fire station on Highway C between Monday – Friday 8 am – 4:30 pm. Tuesday nights between 5:30-6pm. Or call (262)843-2439. They will be at the Kenosha County Safety Fair this Saturday by Sam's Club.