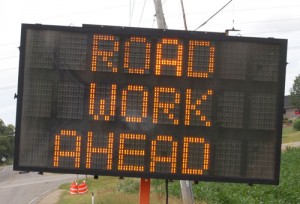 Work on two county Highways in Western Kenosha County is set to begin next week and the week after.
From a news release from the county Division of Highways:
Work is scheduled to begin Tuesday, Sept. 12, on repaving of County Trunk Highway JF (119th Street) from 259th Avenue to Highway 83 (Antioch Road). County Trunk Highway SA (Camp Lake Road/103rd Street) is scheduled to be resurfaced between Highway AH (276th Avenue) and Highway 83 beginning Monday, Sept. 18. In both projects, one lane will remain open during paving operations and traffic will be flagged. Drivers are urged to exercise caution as they drive through the construction areas, said Kenosha County Highway Director Clement Abongwa. Both projects are expected to be completed by the end of September, weather permitting.