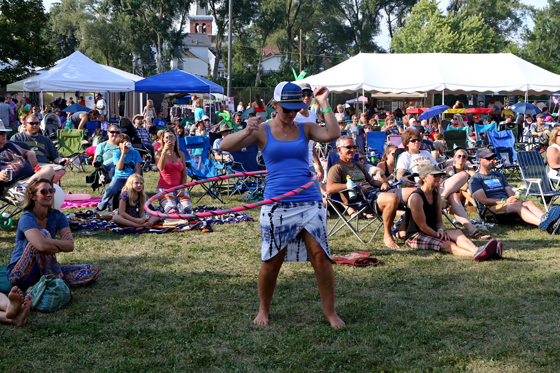 A large crowd gathered at New Munster Park for the eighth annual Labor of Love Music Festival. The music of the four bands leans towards bluegrass. There are various vendors, food, beverages, and raffles with really nice prizes. This year's event raised $72,000  toward suicide prevention, education, and awareness of mental health issues.
Every Labor Day Sunday, Just Live, Inc. hosts the Labor of Love music festival in memory of Jamie Leigh Wilson and in memory of all others lost to suicide. They have raised over $400,000 in their first seven years of music festivals and other fundraisers. The focus this year for the funds will be in providing services to enable individuals to sustain a healthier lifestyle through counseling, medication, wellness programs and other resources which might otherwise not be affordable.
The bands that played this year were Charlie Parr, Dead Horses, Split Lip Rayfield, and Horseshoes & Hand Grenades.
The day concludes with everyone forming circles and singing :Will the Circle be Unbroken"  and releasing doves.
Here are some more photos and video from the event: