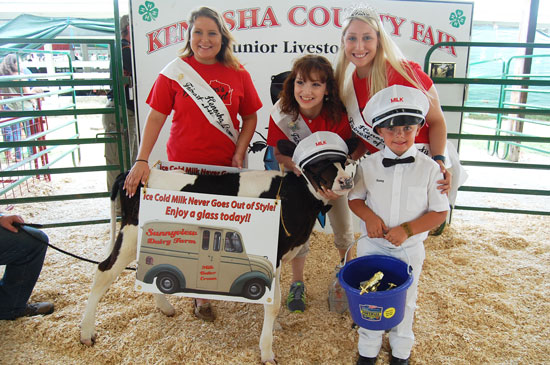 The 2017 Dairy Futurity Show took place Friday afternoon at the Kenosha County Fair at the fairgrounds in Wilmot.
In the Dairy Futurity Show youngsters too young to show animals in the Junior Fair Dairy Show dress up a young calf and themselves to represent a theme promoting dairy. The costumes for the calves and the children always show a lot of creativity.
The winner of this year's Dairy Futurity contest was Kasey Herda, who exhibited a retro milkman look.
Here are some more photos of the contestants (Note: I aimed to try to get a photo of everyone; if I missed someone, I am sorry about that — DH) :