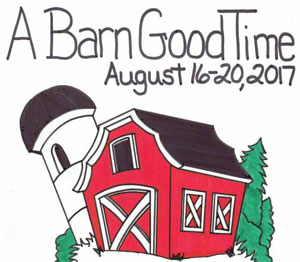 Note: The Kenosha County Fair is a westofthei.com sponsor. This is a paid announcement. — DH
Pig racing has a been a entertaining staple of the Kenosha County Fair for years.
This year there will be pig racing again and a new twist — duck racing.
Come and see who wins at the Pleasure Valley Pig and Duck Races. Cheer on your pig to victory as it glides across the track to a prize of an Oreo cookie. Make some noise for the ducks as they swim as fast as they can, the louder the crowd the faster they swim.
The pig and duck races will take place at the Show Area between 4-H Exhibits and Public Safety & First Aid. Schedule is:
Wednesday through Saturday: 11 a.m., 1 p.m., 2 p.m., 4:30 p.m. and 6 p.m.
Sunday: 11 a.m., 12:45 p.m., 2:15 p.m. and 4:30 p.m.
The 2017 Kenosha County Fair runs from Aug. 16-20.