At 7 :18 pm, Saturday, Salem pulled a MABAS box for a structure fire at 225 South Railroad Street. A large amount of smoke was coming from the building.
According to Capt. Jim Coppelman, the fire started at the grill. The cook yelled for the waitress to get all the people out of the building. She then went back to grab the fire extinguisher to put put the fire, but the fire was too large.
The fire was knocked down in about 20 minutes, but they had to pull ceilings to make sure it was out. There were two ceilings to get to the attic.
About 60% of the building has heat and smoke damaged.
One firefighter was transported to the hospital for heat exhaustion.
Units were on scene about three hours.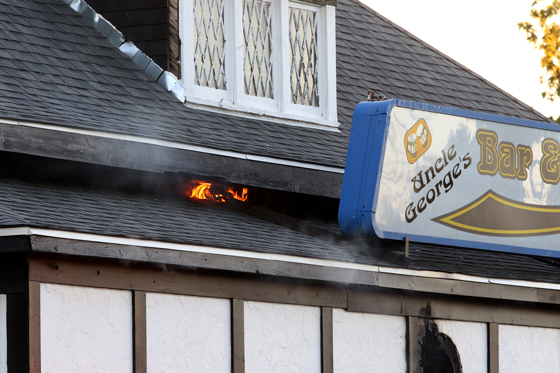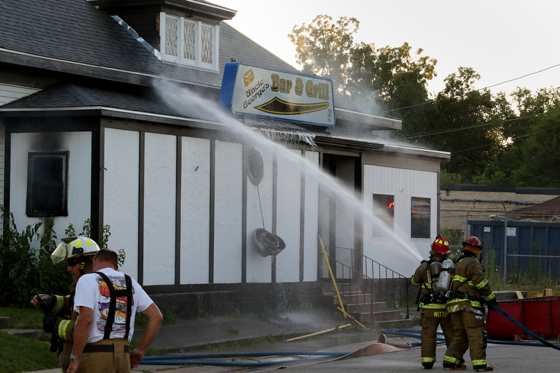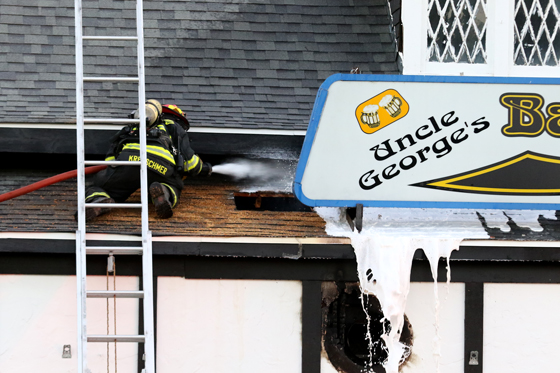 Engines form Kenosha and Bristol, Tenders from Newport, Kansasville and Randall, Wheatland truck, Silver Lake Rescue, Chiefs from Bristol, Newport, Pleasant Prairie and Somers. Change of quarters to Station 1, Antioch ambulance and chief, Somers tender, Pleasant Prairie engine.
During the fire, Pleasant Prairie engine and Antioch ambulance responded for smell of gas in a residence.