Kenosha County has released the following information regarding health, water testing and well disinfection:
See a nurse — Kenosha County public health nurses will be available Monday to treat people who believe they may be experiencing health effects as a result of flooding. Tetanus vaccinations will be available to those who experienced puncture wounds in the floods. Nurses will be on duty beginning at 8 a.m. at the Kenosha County Center, Highways 45 and 50 in Bristol; the former Silver Lake Village Hall, 113 S. First St., Silver Lake; and the Kenosha County Job Center, 8600 Sheridan Road in Kenosha.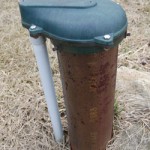 Water testing and well disinfection — Residents whose wells were submerged by floods are still urged to disinfect their wells and test their water. Water test kits, which were delivered to the former Silver Lake Village Hall on Saturday, ran out Sunday. The county is in the process of obtaining more of them from the state of Wisconsin. They are expected to become available Monday and will be available at town and village halls and the Kenosha County Center. People are urged to contact their local town or village hall to confirm availability. Town and village halls are expected to have normal business hours Monday; in addition, the former Silver Lake Village Hall will remain open from 9 a.m. to 5 p.m. for Village of Salem Lakes residents. The Kenosha County Division of Health suggests affected residents proceed with disinfecting their wells even before the test kits become available, as water should not be tested until 24 hours after disinfection. A guide to disinfecting wells appears on pages 10 and 11 of the Wisconsin Department of Natural Resources' Flood Toolkit, available here.