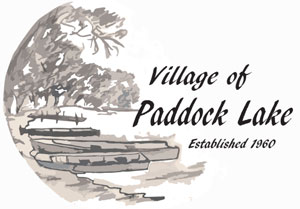 The slow no wake order for Paddock Lake will remain in effect through this weekend, village President Terry Burns said.
Since the order was enacted on Thursday, the lake level has only receded one inch, Burns said. At that rate, the order will likely be in effect until at least the middle of next week.
High lake water levels are due to the heavy rains experienced this week. County Emergency Management says almost 8 inches of rain fell Wednesday night.