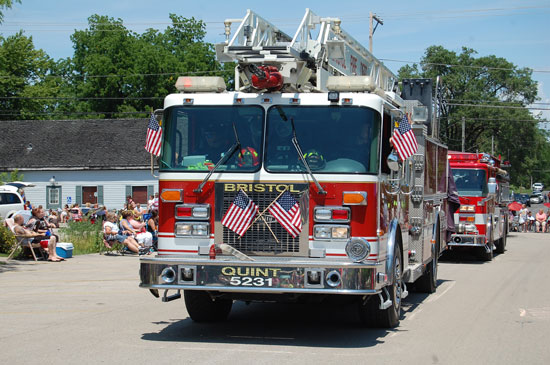 The 2017 Bristol Progress Days Parade stepped off Sunday afternoon right on time and unfazed by major highway construction crossing the route at one point.
The parade makes its way through the streets of central Bristol and ending at Hansen Park, the site of the rest of the community festival's activities. Along the way, units in the parade are encouraged to throw candy to the spectators. Some children go home with a haul that rivals trick or treating.
This year's Progress Days theme is "Bristol is TREE-mendous" in recognition of the village's status as a Tree City USA. Many of the parade entries incorporated the theme in creative ways.
The parade also always attracts several marching bands, including from Central High School. Here is video sample of all the bands that participated:
Here are many more photos from the parade: