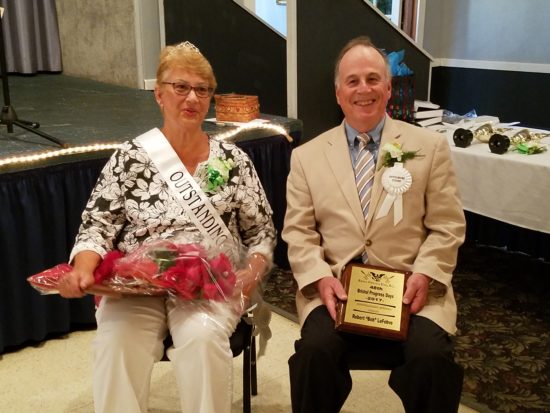 Robert LeFebve and Connie Kirchner are the 2017 Bristol Outstanding Citizens.
Naming of an outstanding man and outstanding woman is a traditional part of Bristol Progress Days, a three-day community festival that began Friday night. The year's outstanding citizens are announced at the banquet held on Friday night of Progress Days.
LeFebve was recognized for his service to both Paddock Lake and later Bristol governments, Washburn Lodge and the Kenosha Shrine Club. He also is a charter member of the Bristol Historical Society and has served as vice president of the Bristol Progress Days Committee.
Kirchner was recognized for her efforts with 4-H and the Kenosha County Fair, dedication to her church and the Sisters of Sion and Altar Guild. She is employed as a bailiff in Kenosha County Circuit Court. She also happened to be serving as the master of ceremonies for the banquet this year.
2016 outstanding woman Julie Bayles announced this year's awardees.
Here is video of the announcement of the outstanding woman:

Here is video of the announcement of the outstanding man: