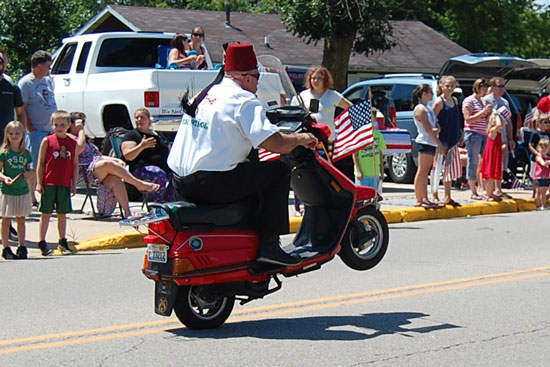 The second day of the 2017 edition of Twin Lakes Libertyfest started Saturday morning with the traditional parade through the streets of the village.
The parade started in Legion Park and made its way to Legion Park, where the rest of Libertyfest takes place.
Participating were local fire and police departments, local businesses, organizations, elected officials and other groups.
Here is some video of the emergency vehicle portion of the parade, which appeared to lose a couple of participants at the last minute due to calls that needed to be answered:

Here's some precision driving by a Shriners group:

Here are some more photos: