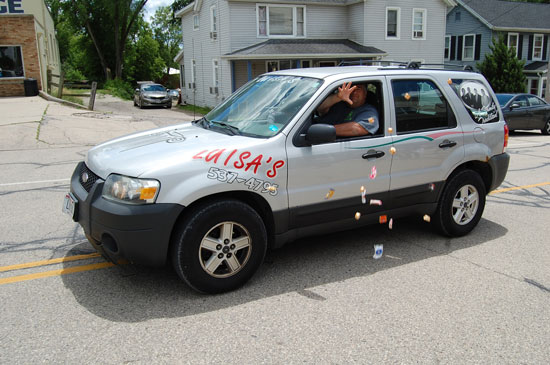 The annual parade through New Munster as part of the Town of Wheatland Fire Department Festival took place Sunday afternoon.
The parade made its way from the west down Geneva Road, ending at the festival at New Munster Park.
The parade included units from local fire departments, businesses and other individuals and organizations.
Here is video of the fire truck portion of the parade, which featured equipment with lights flashing and sirens blasting:

Here are some more photos from the parade: