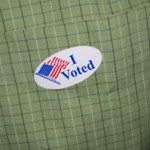 If you have not voted in an election in a while, you may be getting some mail from Kenosha County soon.
Here's an announcement from County Clerk Mary T. Kubicki regarding Notices of Suspension:
"Notice of Suspension" postcards are on their way to the mailboxes of 12,738 registered Kenosha County voters who have not voted in the past four years. This mailing from the Wisconsin Elections Commission is not a scam, advised Kenosha County Clerk Mary T. Kubicki. It's part of a regular purge of inactive voters, required by state law. "If you haven't voted since the 2012 presidential election, you'll be getting one of these cards," Kubicki said. "If you want to remain an active registrant, all you need to do is mail the card back to your municipal clerk." Voters have one month to return the card to their city, village or town clerk. Those who do not respond will be marked as inactive. Voters will also be inactivated if the post card is undeliverable by the post office. "This mailing helps make sure every voter's name and address is correct and current, and removes names of voters who no longer wish to vote," said Michael Haas, administrator of the Wisconsin Elections Commission. "It is not designed to keep any active voter's name off the poll list." Voters who have changed their name or address should not return the postcard, but rather must re-register under their new name or address. Voters who have an up-to- date Wisconsin driver's license or ID card may now register online up to 20 days before an election at www.myvote.wi.gov. They may also register by mail up to 20 days before an election, after which they may register at their municipal clerk's office until the Friday before the election, or at their polling place on Election Day. Those who receive a postcard but believe they have voted in Wisconsin in the past four years are asked to contact their local municipal clerk. A directory of municipal clerks is available at http://elections.wi.gov/clerks/directory. "Those records are kept by the city, town and village clerks who administer elections, not the County Clerk's Office," Kubicki said. The 12,738 postcards mailed in Kenosha County are out of a total of 381,495 sent statewide. Wisconsin has a voting-age population of 4,461,159 people, 3,707,701 of whom were actively registered to vote as of June 1, 2017. Kenosha County had 98,985 registered voters, out of a voting-age population of 125,834.