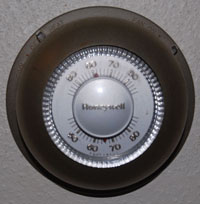 After a weekend that probably had you thinking about summer and maybe even reaching for the thermostat to put on the AC, this week will be a bit cooler.
Monday's high temperature will be just 68, says the latest, local National Weather Service forecast, with highs for the balance of the week in the low to mid 70s through Friday.
Saturday the high may reach 77 and the 80s may return Sunday.
It also looks to be a dry week, the NWS says, with a 40 percent chance of showers Thursday night into Friday.