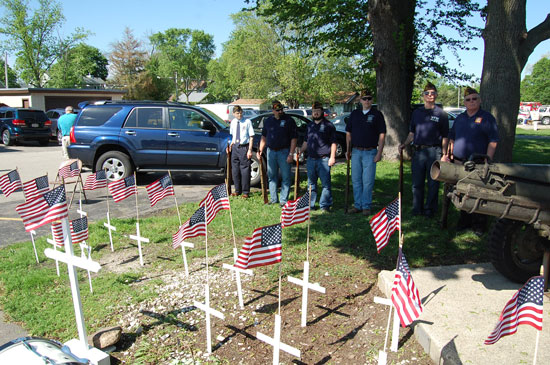 Schultz-Hahn American Legion Post #293 in Silver Lake marked Memorial Day with a parade and a ceremony at the post on Monday morning.
The weather cooperated completely, with what might be described as perfect parade weather.
The parade featured veterans, Scouting groups, school bands, sheriff's department vehicles, entries from local businesses and organizations and lots of fire department equipment.
The Memorial Day ceremony took place at the post on Cogswell Drive right after the parade concluded. The Riverview School Marching Band played the National Anthem followed by several speakers and a musical selection from the Central High School Band. The ceremony concluded with the laying of a wreath, a 21-gun salute and the playing of taps.
Here is video of the bands in the parade from Central High School, Wilmot Union High School, Wheatland Center School and Riverview School:

Here is video of scenes from the ceremony:

Here are more photos from the parade: