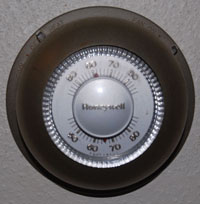 This might be the week you can finally turn off the heat.
The latest, local forecast from the National Weather Service calls for a stretch of days with highs in the 70s — and even one maybe in the 80s.
Friday's high is expected to reach 67. Then the high temperature for Saturday through Thursday is expected to be 70 or warmer. Tuesday's high may even top 80.
Lows are expected to be in the high 40s or above 50.
Rain is not a major factor through that period. The weekend should be dry and a 20 to 30 percent chance of rain or a thunderstorm creeps into the forecast for Monday and then again Wednesday and Thursday.