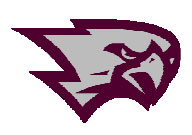 The Central High School Peer Helpers will host the annual 8th Grade Activity Night at the high school from 6-8:30 p.m., on Friday, May 5.
This event gives incoming freshman for the 2017-18 school year a chance to tour the school, meet their future classmates and have some food and fun. A dance will top off the evening with the crowning of 8th grade king and queen and a raffle for prizes.
Future Falcons should have received a permission slip with their course requests, but more will be available at the school the night of the event. Cost for the event is $1.
For more information, please contact Elisa Rosenick at (262) 843-2321, ext. 233.