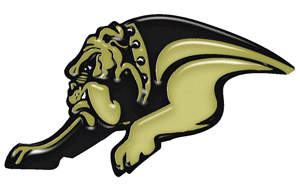 Note: WKCYF Bulldogs is a westofthei.com sponsor. This is a paid announcement. — DH
Bulldog Football and Cheerleading is now accepting applications for the 2017 campaign. There are multiple ways to sign up and get involved with the greatest game on earth.
The WKCYF Bulldogs, a 501C3 non-profit, all volunteer organization which was established in 2000, are proud to be beginning our 18th year of providing football and cheer to boys and girls of Western Kenosha County. The Bulldogs are proud members of the The Chicagoland Youth Football League (TCYFL) and all coaches are USA Football "Heads Up" certified. The Bulldogs are an all play league with an emphasis on safety. The Bulldogs are the only League serving the area that separates players by age and weight to ensure your children play and learn in the safest possible experience.
An open house event will run from noon to 4 p.m. on April 15 at the "Dog House" located at 307 Lake Street in Silver Lake. Stop by early for some great door prizes and a day of fun and learning.
Upcoming registration dates (all at the Dog House, 307 Lake Street in Silver Lake):
Tuesday, April 18, 6-7:30 p.m.
Wednesday, April 26, 6-7:30 p.m.
Monday, May 8, 6-7:30 p.m.
Tuesday, May 16, 6-7:30 p.m.
Thursday, May 25, 6-7:30 p.m.
Visit website www.bulldogyouthfootball.com for an online registration portal.
Question can be directed to wkcyfvptackle@gmail.com or call 262.891.7843 for more information.
Like Bulldogs on Facebook or follow us on twitter @wkcyfbulldogs.