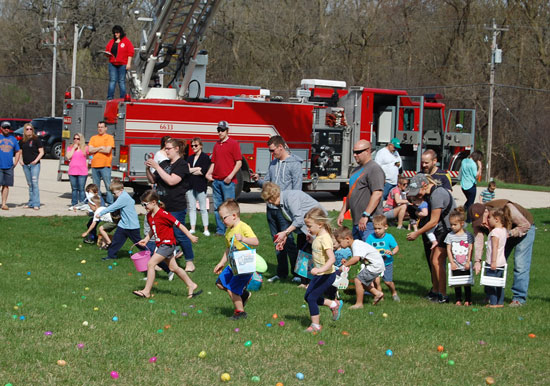 The Town of Wheatland Fire Department Auxiliary Easter Egg Hunt took place Saturday morning at the fire station in New Munster.
The weather was spectacular — warm and sunny. That made for excellent traction for all of the young egg hunters.
All the hunters were lined up before the hunt by age group. This allowed the organizers to get a head count and give each age group an per child egg quota. The hunters were then lead out to their age group's respective egg hunt area. The eggs for the two younger groups were laid out in the grass east of the firehouse, but the oldest egg hunters had to search up a hill and through some scrub woods for their eggs.
Those who found certain eggs won special prizes.
Here are some more photos: