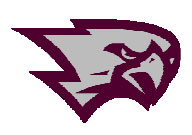 Westosha Central High School will be hosting an incoming freshman night for students/parents who are interested in participating in sports during the 2017-2018 school year. The night will take place on Wednesday, April 19, at 6 p.m.
The night will include general athletic department information as well as the opportunity to get sport specific information. Topics include athletic paperwork, the athletic website, open gyms and tryout dates.
Please contact the Westosha Central Athletic Department if you have any questions.