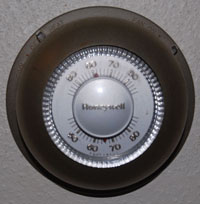 A considerably warmer, and drier weekend is ahead in the latest, local National Weather Service forecast.
You might even be able to turn off the heat, at least for a few days.
Friday's forecast is for sunny with a high of 56. Saturday should be mostly sunny with a high of 68. Sunday should be mostly cloudy with a high of 70.
There's no forecast chance of rain in that period until Sunday night, and then it's just 30 percent.
After that warm spell, temperatures may moderate a bit but are still expected to reach highs in the 50s through next week.