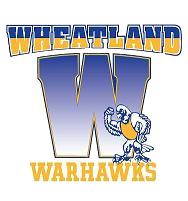 If you live in the Wheatland J1 School District (Wheatland Center School), expect to be hearing from the school soon.
The district is reaching out to residents through a community-wide survey to develop financial and facility long range plans.
"Wheatland Center School is a critical part of our community," said Marty McGinley, district administrator, in a news release issued Wednesday. "As we work to improve the school we want to ensure that it will meet the needs of our students and community both now and in the future. Therefore, the voice of every resident is critical to this process."
From the news release:
The Wheatland J1 School District Board of Education is reaching out to all District residents in the next few weeks to gather input through a community-wide survey. The School Board has been working to develop a long-range plan to address the District's financial and facility needs. The School Board recognizes that this plan must reflect the priorities of taxpayers. Therefore, the district is urging all residents to participate in this important district-wide effort as data collected from the survey will help the Board to finalize that plan. To assist with data gathering efforts, the School Board is working with School Perceptions LLC, an independent Wisconsin firm with expertise in conducting school district surveys. All survey data is returned to School Perceptions and all information will remain anonymous. All residents will receive a paper survey in the mail and can take the survey in two easy ways. The survey is available online by logging on to www.survey2000.com and entering the survey access number printed on the mailing. Alternatively, respondents can return the completed paper survey to the school office or mail it directly back to School Perceptions in the envelope that will be included with the survey. The survey asks residents to weigh in on classroom renovations, safety and security upgrades, Americans with Disabilities Act (ADA) compliance issues, infrastructure needs, and the building of a bus garage. Additionally, community members can provide overall feedback on the District and share their thoughts on renewing the District's current operational referendum that expires next year. … Survey results will be presented at Board of Education meeting on May 24, and will also be available on the district website at www.wheatland.k12.wi.us.