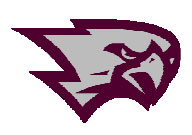 Central High School District of Westosha recently selected the 2017 Badger Boys and Girls State Representatives.
Representing Central at the week-long conference promoting democratic government principals and citizenship in Oshkosh for Girls State is Haley Trecker, daughter of Ronald Trecker. Selected as an alternate is Wylie Jackson, daughter of Keith and Shelly Jackson.
Representing the Boys State in Ripon, Wisconsin are Felix Desimoni, son of Beatrice Desimoni, and Michele Rovella, son of Francesco and Natalie Rovella. Selected as an alternate is Andrew Christensen, son of Bert and Michelle Christensen.
Attendance at Badger State is made possible and sponsored by the American Legion Schultz-Hahn Post 293 for the boys, and the Schultz-Hahn 293 Unit of the Women's Auxiliary for the girls.