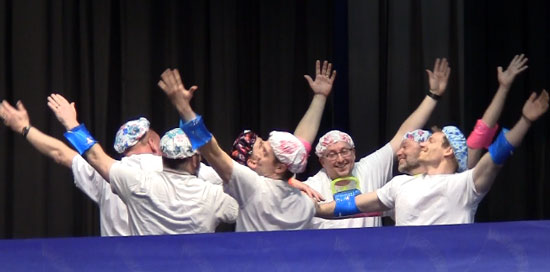 The annual Salem School celebration was held Thursday at the school.
This year's event had a theme of "Under the Sea."
The event is designed to showcase what is going on at Salem School. It featured crafts, story readings, games, art displays, projects, activities and ice cream in the cafeteria. As is tradition, the night ended with a performance by school staff in the North Gym.
Here is video of the staff performance:

Here are some more photos from the night: