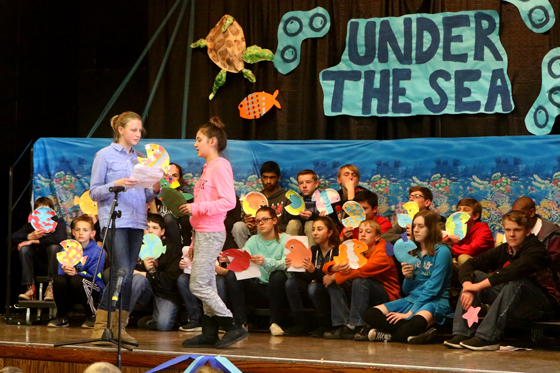 Each year, Paris School selects a topic to explore. This year's unit of discovery was the ocean.
The highlight was the PSO taking everyone to the Shedd Aquarium in Chicago.
Back at school, the hallway was decorated with their various projects. The hallway included a saltwater fish tank provided by a Paris School graduates, Zachary Klabunde.
The culmination of the unit was Wednesday, when the students presented skits, readings, and songs. Here are some photos and video: