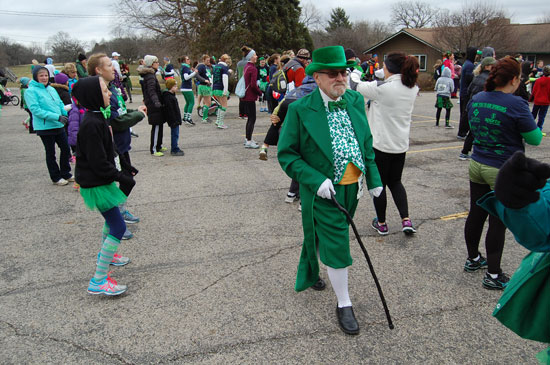 Randall School families and friends came out to the Randall School ShamRock 'N' Run Saturday in Twin Lakes.
Participants were able to run or walk a 5K course through the streets of Twin Lakes, beginning and ending at Twin Lakes Country Club.
The fun didn't stop there. Inside the pavilion there was food, auctions, kids crafts and live music.
Profits earned after event expenses will be used by the PTC to benefit Teacher Wishlist and Student programming.
Here is some video of the pre-race warm-up and singing of the National Anthem:

Here is some video of the start of the race:

Here are some more photos from the event: