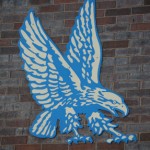 Salem School officials will host a referendum information night at 7 p.m. on March 16 in the large group instruction room at the school.
Voters within the school district will be voting on a $3 million, three-year operational referndum to exceed the state revenue limit. The district is seeking to exceed the revenue limit by $870,000 the first year and $1.07 million the second and third year.
Due to paying off some debt early, the district says the referendum passing will not increase the tax rate.
The referendum information night will begin with a presentation by district administrator David Milz on facts about the referendum.
The program will then be opened to questions, answers and discussion from audience members.