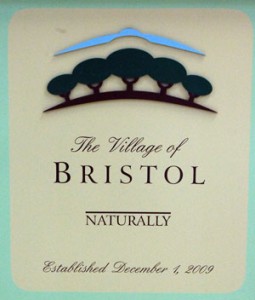 The Bristol Village Board agreed to a first step that could lead to it creating its first tax increment financing district with land it may purchase adjacent to Hansen Park.
At Monday's regular meeting the board unanimously approved allowing village administrator Randy Kerkman to make a offer to purchase about 50 acres of land adjacent to Hansen Park. The offer would be contingent on the village actually creating the TID. The land is currently on the market, Kerkman said.
In a TID, tax revenues from all taxing bodies in a designated area are diverted to pay for improvements such as infrastructure designed to spur development. After a set period of time, the tax revenues return to the other taxing bodies.
Villages can create TIDs in Wisconsin, while towns cannot. Bristol became a village in 2009.
Village administrator Randy Kerkman said he recommended pursuing the TID for purchasing the property as a way for the village to control the development of the land and get acquainted with the TID process.
"It's a tool we can use," Kerkman said.
If purchased, part of the land would likely be used to expand the park, but the balance could be used for a business park or other uses, Kerkman said. TID funds could not pay for park improvements, but could pay for roads and other infrastructure for the remaining land.
"It certainly would give us a chance to understand the whole process at a low risk level," said village President Mike Farrell.
Trustee John McCabe abstained from the vote because he arrived late to the meeting and missed the discussion of the issue.