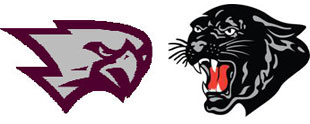 The location for the sectional round boys basketball game between Western Kenosha County rivals Wilmot Union High School and Westosha Central High School has been changed to a site much more convenient for local fans.
The game will be played at Thursday at 7 p.m. at Burlington High School.
Central, the Southern Lakes Conference champs, qualified for the game with a Saturday regional championship victory over Union Grove 73-39. Wilmot won its regional championship with a 70-69 victory over Burlington Saturday.