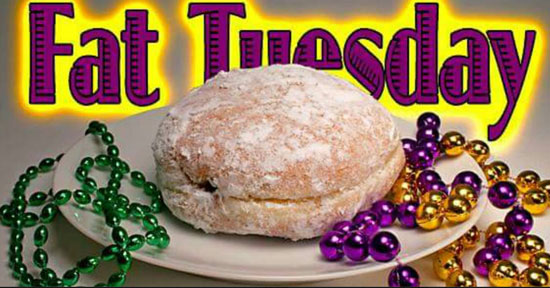 Note: Glazed Bakery is a westofthei.com sponsor. This is a paid announcement. — DH
Paczki Day is Feb. 28 so make your order today for these tasty treats from Glazed Bakery in Paddock Lake.
What are Paczki?? "POONCH-key" are Polish doughnuts. Usually full of jelly or some kind of sweet filling. They are known to draw lines around the block this time of year.
Paczki is a Polish word (already in its plural form, paczek is the singular form) meaning package. Traditionally paczki are made before the Catholic Lent holiday in preparation for Easter. Families were to use all of their sweets and butters before the religious holiday; so paczki were created.
We ask that you please place your order ahead of time so we can prepare and have them ready for you when you walk in the door. Order forms available in the store or please call: 262-586-5292.
Flavors available: Apple, Apricot, Bavarian Cream, Blueberry, Cheese, Cherry, Cherry/Cheese, Chocolate Bavarian Cream, Custard, Lemon, Raspberry, Strawberry, Strawberry/Whipped Cream, Strawberry/Cheese, and Prune.