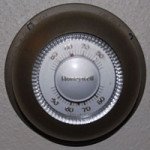 Wow that stretch of weather since late last week to Wednesday was great wasn't it? Warm temps, sun, little rain or snow.
The latest, local National Weather Service forecast says that run is done. Time to close the windows and turn the heat back on.
Starting Thursday, temperatures will be a lot cooler than they have been. Thursday's high temperature is expected to reach just 43, and that will be around 10 a.m., relatively early in the day for a high temperature reading. Friday's high may creep up to 48, but Saturday and Sunday will be much more like winter with high temps in the 30s again.
And precipitation is back as well. A chance of rain develops later Thursday and by Thursday night is all but certain. Rain should continue Friday. There is even a possibility of a thunderstorm.
With temperatures getting colder Friday night, the precipitation is expected to change to snow. A diminishing chance of snow continues Saturday. Accumulations Friday, Friday night and Saturday are about .5 inch for each of those three periods.