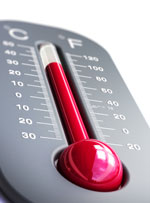 I know we have reported on the prospect of an unseasonably warm weekend a few times this week, but, I will admit, it has been with some dread that the forecast was going to change and not for the better.
Well, here we are, it's Friday, and the weekend forecast still looks great and the run of warm weather has expanded into the middle of next week.
The latest, local National Weather Service forecast calls for high temperatures to be in the high to mid 50s through Wednesday. To add to the effect, skies Friday, Saturday and Sunday should be sunny.
When there is wind, it should be in the 5 to 10 mph range through the warm spell.
Some chance of rain does creep into the forecast starting Monday night and extending into early Tuesday.
Enjoy!