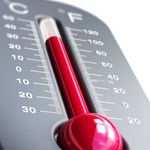 The next couple of days will be a little cooler than we have been experiencing of late, but the pay off will come this weekend when temps will be down right spring like.
The latest, local National Weather Service forecast calls for a high of 33 on Wednesday and a high of 37 on Thursday, with no chance of rain or snow either day and moderate winds of 5 to 15 mph.
The warm up begins Friday, when the high temperature is forecast to be 49. But that's nothing compared with the weekend. The high temp Saturday is forecast for 56 and on Sunday the high is forecast at 54 with sunny or mostly sunny skies Friday, Saturday and Sunday. Winds are expected to be calm.
That's a real mid-February treat.