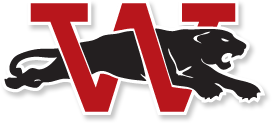 Access to Wilmot Union High School's public Wi-Fi will remain open to students — at least for now, said a statement from district administration released Monday.
The district last week announced plans to cut off access to public Wi-Fi over concerns that students were defeating filters to inappropriate for school websites. Students would have still been able to use school owned devices on the school network or their own devices through cellular phone networks.
But after meeting with student representatives and parents, district administrator Daniel Kopp announced a change in position. From a statement released by Kopp Monday:
Upon hearing feedback about access to our public Wi-Fi from many students and parents, I was provided an alternate point of view to my "safety of students" stance: it is possible we actually do more harm than good by pushing all the kids' devices off of our network. Although very limited, we do have some control over personal devices on our network. If they are not on our network, we may have no control. Therefore, public access to our Wi-Fi will remain open for now. Because of this, I have asked Dr. LaFleur to work with various stakeholder groups to make a recommendation on the optimal approach our district should take with the Wi-Fi. The committee's recommendation may be aligned with my original decision, or it may be to maintain the status quo. They will also determine if the 1000+ district-owned devices and their current distribution meet our educational needs, and if not, what we need to do to fix the issue(s).
Related posts
Wilmot UHS administration pauses change to Wi-Fi until meeting