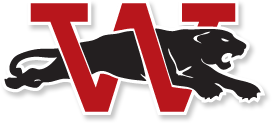 Wilmot Union High School administration will not change its student access to Wi-Fi policy until a meeting with student representatives can take place.
The school released a statement on the issue to local media and via its Facebook page Friday afternoon.
On Wednesday, the school announced that student access to the internet via the school's public Wi-Fi  network would be eliminated due to concerns about circumventing the school's filters that limit access to inappropriate websites. Students would still be able to access the internet through school owned devices and cell service enabled devices of their own.  The changes were set to take effect Feb. 5.
In reaction, an online petition was started expressing concern about the change. The petition had over 1,000 signatures as of Friday afternoon.
The statement released Friday said no change will take effect until a meeting with the class officers takes place.
"Representatives from each class will have the opportunity to speak with Wilmot administrators next week and discuss positive solutions to the proposed Wi-Fi adjustments," the statement said. "Principal LaFleur thanked students today who have already contacted the school in a positive, supportive effort to help resolve the issue."