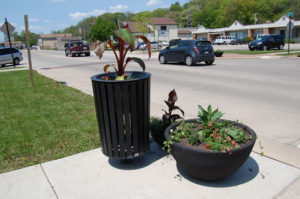 The Main Street Flowers Project is looking for passionate volunteers to help continue displaying beautiful floral arrangements around downtown Twin Lakes.
Friends of all ages are needed to assist in the following capacities:
Planting crew: Help with planting in May, removing plants in the fall, decorating with fall plants and pumpkins (2-3 hours as needed).
Maintenance crew: Help deadhead flowers once per week (2-4 hour commitment).
Watering crew: Water flower pots 3-4 days per week (45 min commitment x 3 or 4).
Public Relations crew: help establish flowers project presence in parades, etc. (as needed).
This is a great opportunity for Girl/Boy/Eagle scouts and high school students needing volunteer hours for college applications. All crew members will be trained. Volunteers can sign up for one week assignments from May through September.
People interested in volunteering can contact Jennifer Frederick at Village Hall: 877-2858, frederick@twinlakeswi.net .