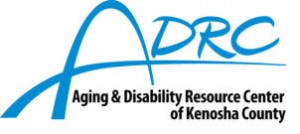 The Kenosha County Aging & Disability Resource Center and the Alzheimer's Association -Southeast Wisconsin Chapter, is launching a program in February 2017 titled Kenosha-Racine Caregiver Information Network.
The program's vision and mission is to ease the fear and isolation associated with caregiving for a loved one and to make quality of life better for individuals providing care to those with disabilities, illness, and cognitive impairment and promoting advocacy to increase access to support and services.
Martin J. Schreiber, former Wisconsin governor, will be the keynote speaker at a launch event on Thursday, Feb. 23, 10:30 a.m. to noon at the Kenosha Public Library-Northside (Activity Room), 1500 27th Ave., Kenosha, from noon to 1 p.m.
Schreiber has seen his wife, Elaine, gradually transform from the woman who had gracefully entertained in the Executive Residence to one who sometimes no longer recognizes him as her husband. In My Two Elaines: Learning, Coping, and Surviving as an Alzheimer's Caregiver, Schreiber candidly counsels those taking on this caregiving role. More than an account of Schreiber 's struggles in caring for his wife, the book and his speech also offers sage advice that respects the one with Alzheimer's while maintaining the caregiver's health. With patience, adaptability, and even a sense of humor, Marty discusses how love continues for his Second Elaine. Book sales and signing will be from noon to 1 p.m. (Cash, checks and credit cards accepted).
Reservations for this event can be made on or before Feb. 20, by contacting the Kenosha County Aging & Disability Resource Center at 605-6646.
Community caregiving resources will be available to all attendees. Light refreshments will be provided. Free and open to the public. Seating is limited, first come, first serve.