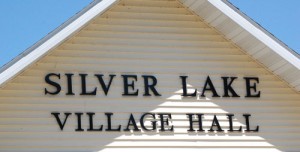 The Silver Lake Village Board on Wednesday again tabled the appointment of a replacement for its open trustee seat.
The board was prepared to meet in closed session at the regular board meeting to discuss the credentials of the six people who have applied for the position.
However, state statutes do not allow discussions regarding the appointment of a public official to be held in closed session, village President Bruce Nopenz explained. Because any discussion of applicants and their background would need to take place in public, Nopenz said he wanted to contact the individuals and see if that was OK with them or if they would want to withdraw.
The vote to table the matter until the Feb. 15 meeting was approved unanimously by the board.
That date is the first meeting after the merger with the town of Salem and the reconstitution of the village as Salem Lakes. But Nopenz said no new applicants will be considered. So while the appointment will come after Salem Lakes is official, the person selected for the seat will be from the pool of Silver Lake residents who have already applied.
The vacancy was created by the resignation of Trustee Dan Withers, who cited an out of state job as his reason for resigning (though he remains a village resident). The person appointed to fill the vacancy will serve until April 2018.
On Jan. 18, the board tabled filling Withers' seat because there was only one applicant. Nopenz said then he would like to have more people to choose from.