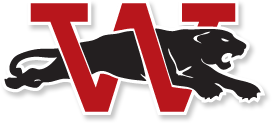 Wilmot Union High School's Jr. Panther Expo will take place on Monday, Jan. 30.
The Expo runs from 5:30 to 7:30 p.m. in the WUHS Fieldhouse.
The Expo is an opportunity for eighth graders (Class of 2021) to come and see what Wilmot has to offer. There will be representatives from each academic department, as well as, representatives from extracurricular activities and athletics.
All are welcome to attend.