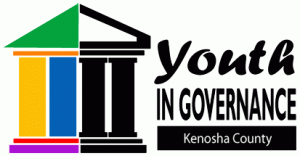 Kenosha County Youth In Governance, a youth empowerment program that offers area teens the chance to directly participate in local government is seeking nominations for motivated young people for the 2017-2018 year.
The requirements to participate in Youth in Governance are:
Youth must be a Kenosha County resident.
Youth must be a high school student in 10th or 11th grade.
Youth must have a GPA of 2.5 or greater.
Youth must be able to attend the monthly meetings of their committee.
Youth must attend at least one Kenosha County Board meeting during their term.
Youth must participate in the YIG Bus Tour held last Wednesday in June.
Youth must be able to attend additional committee meetings that are combined with other committees.
To nominate a young person, nomination forms are available here or contact Tedi Winnett, Director, Kenosha County UW-Extension at 857-1931. Nominations are due Feb. 3.