For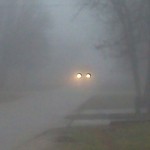 the third morning in a row, Western Kenosha County is under a dense fog advisory from the National Weather Service.
The advisory continues until noon, when conditions are expected to improve. Visibility may be reduced to a quarter mile or less.
Saturday, with a high of 52, will start off a string of warmer days expected to last through at least Wednesday.